How Do I Redeem Points?
Updated 2 years ago
Points can be redeemed for discounts on your next order once a specified amount of points have been earned.
Redeemed Points Values
100 Reward Points = $1 Redemption Value
How To Redeem Points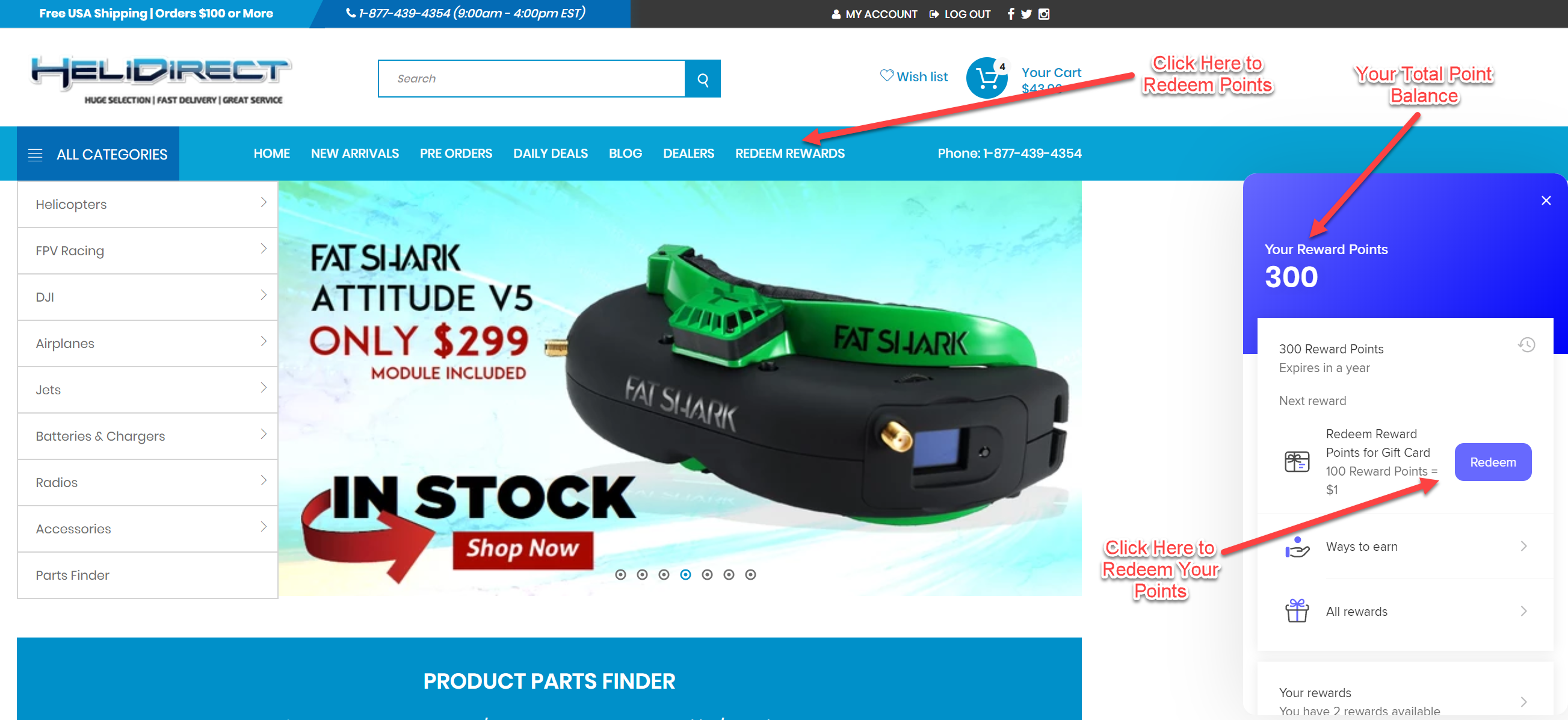 Log into your HeliDirect account. Select "Redeem Rewards" at the top of the HeliDirect web page. Once you have selected "Redeem Rewards," your total sum of points will be displayed on the bottom right, allowing you to redeem your points in the form of a gift code.
Select "Redeem Reward Points for Gift Card" option to redeem your reward points to a gift card.  You can redeem every 100 reward points to a $1 Gift card.  Just slide the value to max out your reward points to redeem. A Gift card code will be generated after you select Redeem button.  You then can checkout with this coupon code at your checkout. 
Remaining Points Values
Any points that remain after redemption is made will be available for future redemption once (100) points or greater are accrued. Points will continue to accrue based upon customer actions & orders.
Was this article helpful?